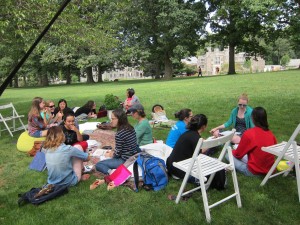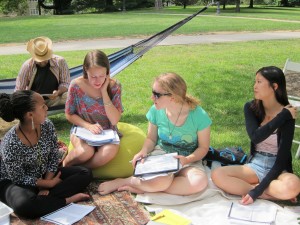 This week in the course on contemplation in the Western tradition we are reading excerpts from Gaston Bachelard's Poetics of Space.  What is the connection between the spaces we inhabit and our minds? our souls?  How can we read what a space has to tell us? Do spaces have memories? Subtexts? Bachelard is developing a frame for thinking about  such questions.
Class moved outside, testing the ways in which the space shaped our conversation.  This outdoor space was bounded subtly by rugs and chairs, no hard edges.
Later this week, we are off to read a quite different space, a silent monastic experience.